California Sick Leave Law: The Complete Guide
California sick leave law requires employers to provide a certain amount of paid time off for eligible employees to use when they are unable to work due to a health issue. Learn more here.
California Sick Leave Law Basics
Paid time off (PTO) from a job for health purposes is known as sick leave. This where an employee can have time to address their own health needs or those of a family member who is ill. It is different from paid vacation, which will give an employee time off for personal reasons, even if those reasons are not health-related. 
In California, employees may take paid sick leave to cover anything ranging from just a few hours to visit a health care provider for management or treatment of an existing health condition, one full day to care for one's mental health, or several days off for the diagnosis, care, or treatment of an acute illness. You may also use sick leave for time off to deal with issues related to domestic violence or sexual assault. 
It's important to keep in mind that while California sick leave law protects most workers' rights to take paid sick leave, not all are covered under these regulations. Even in the places where all employees must have sick leave for their employees, they may not have access to it themselves because they are not considered an employee. Here, the trusted San Diego employment law attorneys at Dychter Law Offices guide you through everything you need to know about sick leave law in California to help you protect your health and your rights. 
New California Sick Leave Law
The newest California sick leave bill was signed as an executive order by Governor Newsom on April 16, 2020. It was meant to give food sector employees supplemental paid leave if their employer has over 500 employees nationwide. Enacted in response to the COVID-19 pandemic, it also extended to those who do not work in food-related businesses since they also leave their home to work, as long as their employer has 500 or more employees. The COVID-19 Supplemental Paid Sick Leave was also available to emergency responders and those in health care who did not qualify for sick leave under the FFCRA, the Families First Coronavirus Response Act.
For an employee to have qualified for COVID-19 Supplemental Paid Sick Leave, they must not have been able to work because of one of the following:
They were under a federal, state, or local quarantine.
They had been advised to self-quarantine.
They were not allowed to work because of health concerns the employer has.
Unfortunately, the order expired on December 31, 2020, but this does not mean that the law is automatically irrelevant. Any worker who was entitled to leave as of December 31 may continue to take the leave they are currently on even if it extends past the order's expiration date. Additionally, claims for any violations of the law that occurred while it was active may still be initiated. If you believe that your employer may have violated your right to COVID-19 Supplemental Paid Sick Leave, please contact Dychter Law Offices as soon as possible to begin taking action.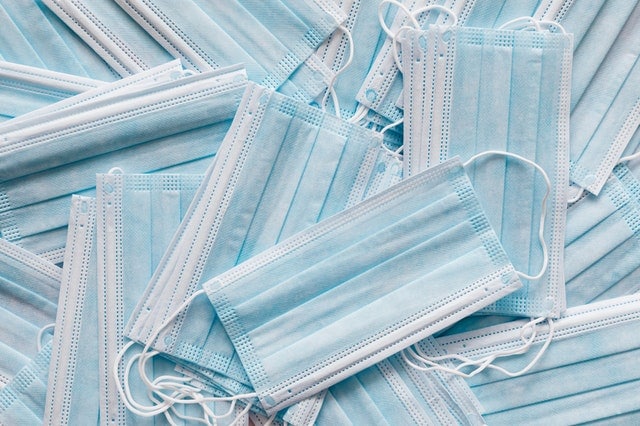 California Sick Leave Law for Part-Time Employees vs Full-Time Employees
Under 2014's Healthy Workplace Healthy Family Act (HWHFA) and the later Senate Bill No. 3, employers must provide paid sick leave to all California employees. This means that there is no difference between the amount of sick leave that a part-time employee may take compared to a full-time employee.
Exactly how much paid sick leave are you entitled to? The exact amount of sick leave you may take typically depends on your employer. California mandates a minimum of 24 hours of paid sick time per year, which equals three paid sick days. In addition to these three days per year, employees may also earn one hour of paid sick leave for every 30 hours worked, which may be used beginning on the 90th day of employment. Paid sick leave can also roll over if it is not used within a year. 
These are the basic requirements of the law in California, as stated:
Employees who qualify under the HWHFA are part-time, full-time, and temporary/seasonal workers who have completed thirty workdays within twelve months for a single employee.
California's accrued paid sick leave law allows employees to gain one hour of sick leave for every thirty hours worked. Alternative ways to accrue sick leaves work so long as employees may exercise their right to use accrued sick leave.
Employers may limit using paid sick leave to three eight-hour days.
All time must be rolled over if an employee does not use paid sick leave in its entirety.
Workers should keep in mind that the amount of sick leave they are entitled to may be greater than 24 hours based on the city they live in. In San Diego, for example, all employees are entitled to at least 40 hours (5 days) of paid sick leave. If you have any questions about this, we invite you to reach out to our employment law attorneys.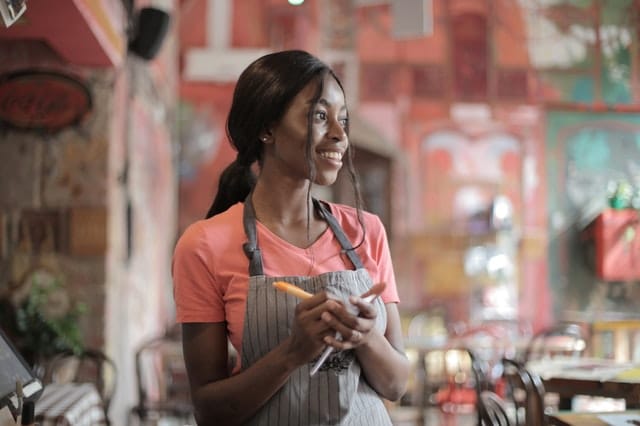 California Sick Leave Law Labor Code
The California sick leave labor law code is known as 246. It governs all the laws surrounding labor laws, including wage and hour laws, in the state of California. Generally, the provisions of the law state that any time off must be paid at their regular rate for the workweek or if time was taken over ninety days.
If the employer is using an existing or grandfathered leave policy, it must be made sure that an appropriate amount of money is given to employees to be used for paid sick leave under the conditions stated in section 246 of the labor law. This means grandfathered leaves must be paid the same as the law 246 states.
The new law, however, does not have bearing on, impact, or address how an employee is to be paid for anything that is not paid sick leave to take care of themselves or a relative. This includes pay for taking a vacation, personal holidays, and so on. This means employees are paid under a different paid code for personal time off, vacation, or holidays where they will be compensated at a base rate of pay. Sick leave will garner a higher rate of pay at a regular rate over ninety days.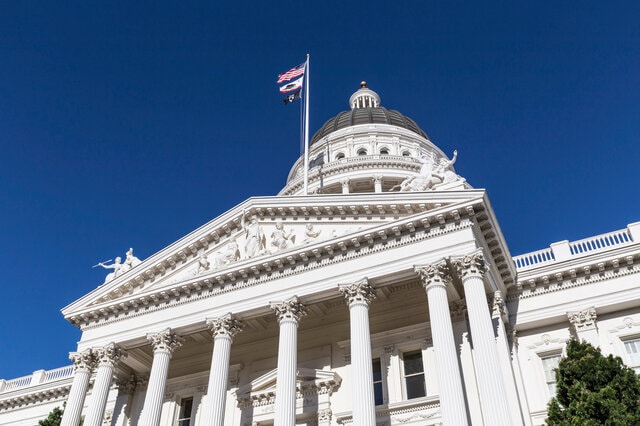 What are the responsibilities of an employer according to California Labor Code 246?
The Department of Industrial Relations has given several steps to make sure employers are compliant with the law. Under the state's laws regarding paid sick leave, employers must:
Hang up a poster stating pertinent sick leave information where employees can read it.
Give the employee written information about paid sick leave when they are hired.
Make sure you are giving them the applicable accrued sick leave for every thirty hours they work.
Allow employees to use accrued sick leave after notifying you or putting in a request.
Use pay stubs or other documents to show how many hours the employee has accrued.
Keep track of how many hours the employee earned by keeping records for three years.
If you suspect that your employer has failed to meet the above responsibilities, please contact Dychter Law Offices as soon as possible to schedule a free consultation.
California Sick Leave Law Exemptions
Under state sick leave laws in California, employees who have worked for an employer over thirty days within one year are eligible for paid leave. Employees may accrue hours to get paid for specific situations, like an illness of oneself or a loved one.
While paid sick leave is available to part-time workers, full-time workers, or those who are in temporary employment situations, there are some restrictions for employees who do not meet the requirements of California's paid sick leave law to be considered regular employees. These include:
Workers who have a collective bargaining agreement.
In-home support workers.
Certain air carrier employees.
If you are facing a potential sick leave law violation and are unsure whether you fall under the exemptions for California paid sick leave, it's still a good idea to reach out to an experienced San Francisco labor lawyer. When you meet with Dychter Law Offices' experienced labor law attorneys, we will thoroughly evaluate your situation and help you determine the best course of action moving forward.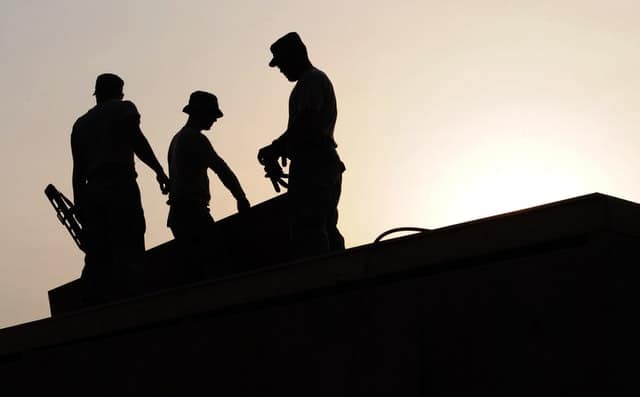 How State of California Sick Leave Law Applies When an Employer Already Provides Paid Sick Leave
Certain circumstances may change when employers provide paid sick leave in excess of what is required by the law. Under California's sick leave laws, these include the following:
If an employer offers paid time off or paid sick leave that follows what California paid sick leave law requires and allows time off for reasons related to a health condition, the employer is not required to provide additional leave time.
Since the law establishes the minimum requirements for sick leave, an employer can come up with their own plan or use different plans for different categories of workers. Any plan must have accrued hours, roll over, and the use of sick leave according to California's paid sick leave law.
If an employer's sick leave quantity exceeds the minimum requirements of the law up to providing a certain cap, the policy regarding sick leave must make clear the other terms that apply to employees.
A business is in compliance with paid sick leave as long as they provide twenty-four hours off to be used for health care or other reasons outlined by the law. They cannot retaliate against an employee for using these three days of sick leave.
If you have questions regarding the use of paid sick leave in California, you should contact a skilled attorney who is well-versed in these practice areas. Schedule a free consultation with the top-rated attorneys at Dychter Law today and allow our team to advocate for your rights and help you receive the leave you are entitled to under California's paid sick leave law. Together, we'll begin setting the foundation for a better and brighter future. We look forward to assisting you!