Wrongful Termination California Lawyer
A wrongful termination California lawyer can inform you of your rights and help you pursue justice if you have been wrongfully terminated from your job.
Wrongful Termination California Lawyer
Have you been unfairly fired? We can help. By working in a state with "at will" employment, California employees can be terminated at any time and for any reason as long as it is legal, but being in an at-will employment situation does not mean that your employer can terminate you for a discriminatory or otherwise unlawful reason. Employees have rights under state and federal law, and employers who engage in illegal firing practices must be held accountable.
If you believe you were illegally terminated from your job, you may be able to file a wrongful termination claim against your former employer. With the help of a wrongful termination California lawyer from Dychter Law Offices, you may be able to pursue compensation for lost wages and benefits as well as emotional distress. In rare cases, punitive damages may be awarded to penalize the employer for their wrongdoing.
With over 10 years of experience successfully representing wrongful termination victims across Southern California, our wrongful termination lawyers have the skills, resources, and tenacity to handle the toughest cases that come our way against California's most powerful corporate interests. Contact us today to begin constructing a strong case against your former employer's illegal firing practices.
California Termination Laws
Under California employment law, discriminatory termination is considered wrongful termination.
The California Department of Fair Employment and Housing ("DFEH")
provides you, an employee, with protection from discrimination at work, and this includes discrimination in a company's hiring and firing process. Your employer, manager, or any other representative cannot discriminate against you as a result of any of the following factors:
Age
Color
Disability
Marital Status
National Origin
Race
Religion
Sex
Sexual Orientation
Discrimination is never okay in the workplace, and it is even more despicable when it leads to the loss of a person's livelihood. If your employer fires you for any of these reasons, they must be held accountable. Our attorneys can help you determine whether you have a viable claim and, if so, guide you through the wrongful termination lawsuit process to ensure that your rights as a worker are defended.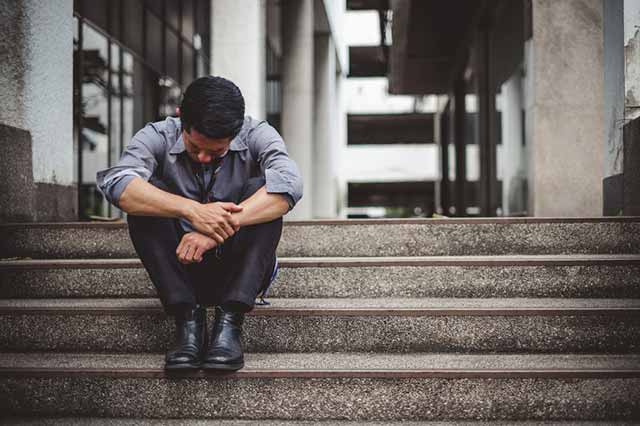 Other Types of Wrongful Termination California
Violating a contract may also be considered wrongful termination in California. If you had an employment contract and your employer violated the terms of your employment agreement and terminated you, you may be entitled to compensation because you are not an "at-will" employee. If you are not an "at-will" employee, your employer can only terminate you with good cause or for a reason laid out in your contract.
Additionally, your employer cannot terminate your employment or deny a promotion if you engage in certain legally protected activities, including reporting employer or manager misconduct to the appropriate authorities. This includes situations where you may be protected by federal and state whistleblower laws.
Violating public policy is another potential form of wrongful termination in California. There are many reasons why your termination could fall under this category, but generally speaking, if an employee was fired for any reason that violates California law, the employee may have been wrongfully terminated. Examples of such reasons include taking time off to serve in a jury, participating in any lawful conduct during nonworking hours outside the employer's premises, disclosing their wages or salary with coworkers, and refusing to violate a law.
An exhaustive list of activities that are protected under California's wrongful termination laws can be viewed here. If you are unsure of how your employer's conduct is classified under California employment law,  please contact us to discuss your case and explore your options.
How Our California Wrongful Termination Lawyers Can Help
Employees who believe they may have been a victim of wrongful termination must be able to prove that they were unlawfully fired. Due to the complexities of California's labor laws, being able to provide convincing evidence of wrongful termination can be challenging, and you should never face the court or your former employer's attorneys on your own. As your Southern California wrongfully terminated lawyers, the team at Dychter Law Offices will help you gather evidence to support your wrongful termination claim, initiate the claim through the appropriate legal channels, and stand by your side each step of the way.
When it comes to something as valuable to your health and happiness as your employment, retaining the top California wrongful termination lawyers offers peace of mind and confidence that your employer's misconduct will not jeopardize your career and future.
Wrongful Termination Lawyer in San Diego
If you have a viable wrongful termination claim, we can help you pursue compensation for the following damages:
Lost Wages
Lost wages, also called "economic damages", do not only include your wages, but also the value of any lost employment benefits such as bonuses, health insurance, and retirement contributions. If you win your lawful termination case, the court will try to account for both past and future wages that you will lose as a result of your job loss when calculating the damages owed to you.
Emotional Distress
Damages for emotional distress are awarded to compensate you for any emotional pain or suffering you experienced due to your wrongful termination. Although these damages are less straightforward to calculate than lost wages,  the court makes every effort to ensure that you are fairly compensated for your recovery for any anxiety, depression, uncertainty, and mental anguish you went through as a direct result of your dismissal. This may include both past and future distress.
Punitive Damages
Although rare in wrongful termination lawsuits, punitive damages are another possible type of compensation that may be awarded if you were illegally fired from your job. The purpose of these damages is to punish the employer for their misconduct as well as to deter other employers from participating in similar conduct. For this to be an option, there must be evidence that the employer acted fraudulently, maliciously, or in an oppressive manner. These types of damages have a burden of proof that requires "clear and convincing" evidence,  which can be difficult to show without an attorney with extensive wrongful termination litigation experience.
The amount of money that you can recover from these damages depends on many factors, including the skills and experience of your wrongful termination lawyer, the facts and evidence available in your case, and the preconceptions of the jury. However, when you hire Dychter Law Offices to handle your case from start to finish, you can rest assured that you have the best wrongful termination lawyer Los Angeles and San Diego can offer by your side to help you obtain the greatest compensation amount available to you.
Contact a Wrongful Termination Attorney San Diego
If you've been unfairly terminated for any reason, you may be entitled to compensation from your former employer with the possibility of reinstatement into your old position. However, time is of the essence. In most cases, California's statute of limitations for wrongful termination claims is two years after the date of the termination, so you must act quickly.
When you consult our California employment lawyers, we will leverage our legal expertise to assess your situation and inform you of your options. Once we establish an attorney-client relationship, we will act swiftly, utilizing our extensive tools, resources, and professional network to begin constructing a case against your former employer. Contact a wrongful termination attorney in San Diego at our office today for a free, no-obligation consultation to discuss your rights and options.